Finally, summer is approaching, and with summer comes the sun, trips to the beach, holidays abroad, more selfie opportunities, and plenty of other reasons you might be thinking of giving your skin a lift. Dermal fillers are an affordable and non-surgical option for boosting your skin, and are perfect for anyone wanting to look more youthful and feel more confident this summer.
What are Dermal Fillers?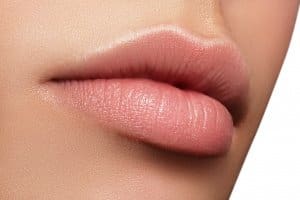 Dermal fillers are hyaluronic acid fillers that are injected as soft gels just beneath the surface of the skin. Sound scary? Don't worry. Hyaluronic acid is completely natural. Found organically in the skin, hyaluronic acid is the go-to ingredient for hydrating skincare products thanks to its anti aging benefits. Proven to moisturise and calm inflammation, it is now the filler of choice for many thanks to the plumped and hydrated look it provides.
Dermal filler treatment can smooth out your fine lines, make you look younger and restore volume to your skin. If you're hoping for a plump, hydrated look and a healthy glow this summer then dermal fillers might be right for you.
Why Choose Dermal Fillers?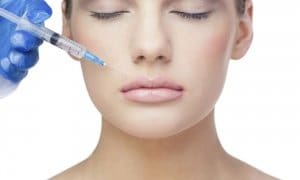 What makes dermal fillers the best choice for boosting your skin this summer? To start with, dermal filler treatment is non-surgical. Unlike other surgical options to lift and boost your skin, Katie Alex can help you to achieve a brighter, smoother look with no surgery involved. After attending a consultation at Katie Alex Aesthetics' private clinic in Altrincham, Cheshire, and then a short procedure where Katie will inject the filler into the targeted areas, you'll be on your way with minimal downtime or recovery period.
Thanks to the natural ingredients involved, dermal fillers begin to be naturally broken down by your body after around twelve months, though this varies from person to person. So if you want to go back to your original look you can, no problem! Katie Alex uses fillers from Juvederm's premium VYCROSS® range by Allergan, which use a smoother gel to reduce swelling and bruising and increase your comfort during and after your dermal filler treatment. VYCROSS® fillers also last longer than standard dermal fillers and start to be broken down after around twelve months. Unlike some other clinics, Katie makes sure her clients always get that 'natural' look that everyone is after. Dermal fillers are great for looking plump, smoother and brighter, with natural-looking, beautiful results!
What Can Dermal Fillers Do For You?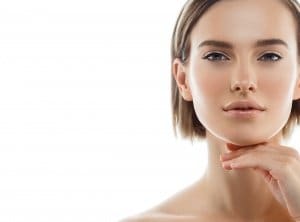 Dermal fillers are the perfect treatment for  reducing the appearance of fine lines and wrinkles, restoring volume, plumping and hydrating the skin and correcting asymmetry in facial structure. Used for lip augmentation, smoothing out lip lines and cheek enhancements, dermal fillers are the perfect option if you're wanting to give your skin a boost and plump up this summer.
As we get older, we naturally develop more lines on our face and our skin begins to lose some of its volume. Our dermal fillers are perfect for reducing the appearance of signs of aging and enhancing all your best natural features. Impermanent and convenient, dermal fillers are a fantastic option for anybody wanting to try a new, lifted, youthful look this summer!
If you want to give your skin a lift this summer, dermal fillers can give you the plumped,  boosted appearance you've always wanted! If you're interested in our high-quality, non-surgical fillers, call Katie Alex at the clinic today on 0161 327 1734 to book your consultation!