Plasma BT is a revolutionary new treatment, designed to help treat a huge variety of skin conditions. It uses plasma, sometimes known as the 'fourth state of matter', which has been used for many years in the medical field, and is now being applied by the aesthetics industry. It can treat a whole host of problematic skin conditions, including crow's feet, wrinkles and fine lines, active acne, hooded and sagging eyelids, skin tags and uneven skin pigmentation. Now, Plasma BT treatment is available at Katie Alex Aesthetics to help solve all of your skincare woes.
What is Plasma BT?
Plasma BT is a safe, non-surgical and non-invasive treatment, with no downtime and no need for anaesthesia. Plasma BT treatment comes in two forms, Plasma Surgical and Plasma Shower, each applying the plasma technology differently.
Plasma Surgical is a more precise form of Plasma BT treatment, and works well for treating issues like crow's feet, the appearance of scars and hooded or sagging eyelids. It uses a small handpiece with a needle on the end to create a tiny arc of plasma between the device and the skin. This causes sublimation, which penetrates the skin and tightens it. Plasma BT uses many of these precise applications of plasma in one treatment, which helps to tighten the skin and boost collagen production, improving the appearance of the area.Plasma Shower uses as larger circular tip to create a small 'disc' of plasma which is moved gently over the skin. This helps to kill germs and bacteria on the surface of the skin, which are a common cause of acne flare ups, as well as promoting healthy skin regrowth. It also helps to improve the effectiveness of any other skin boosting creams or serums, as it temporarily breaks down the skin's cell adhesion molecules (CAMs), which allows products to absorb more quickly and deeply.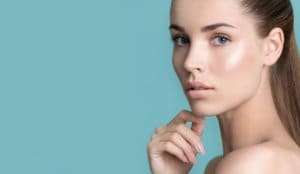 Watch a short video about how the Plasma BT treatment works here.
How Does Plasma BT Work?
Using the Plasma BT device, the treatment creates a small amount of plasma close to the skin. Plasma Surgical uses the process of sublimation to impact on several different layers of the skin, while also tightening skin and stimulating the production of collagen to help bring elasticity back to the skin, something that we lose as we age. Plasma Shower helps to disinfect the skin's surface and even out skin tone, while also making skin more absorbent to creams and serums that help to improve the appearance of the skin.
What Are The Results?
Plasma Surgical is a particularly effective treatment for eye rejuvenation, or non-surgical blepharoplasty treatment, as it offers long-lasting, effective and beautiful results without any of the surgical intervention, anaesthetic or long downtime associated with traditional eyelid surgery. Results can last for many years, making it a cost-effective treatment too! After treatment, the results slowly improve over a period of around six weeks, when optimum results are visible.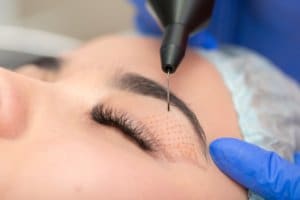 Plasma Shower is perfect to treat pigmentation or active acne, as it disinfects and cleanses the skin without the use of any irritant ingredients. After treatment for acne, skin starts to clear and look healthier after a few days, but optimum results usually take up to three weeks to appear as the skin goes through its natural regeneration process.
Is Plasma BT Right For Me?
If you've been struggling with conditions such as acne, skin tags, fine lines and wrinkles, uneven skin pigmentation or hooded or sagging eyelids for a long time, Plasma BT might be the perfect treatment for you. It is a non-surgical, non-invasive treatment that usually takes less than an hour to carry out, and afterwards you can get back to your day straight away!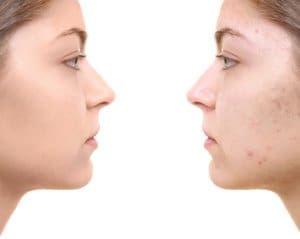 Katie Alex is a fully qualified nurse, and is highly experienced in carrying out Plasma BT treatments, with fantastic, beautiful and natural-looking results. At Katie Alex Aesthetics, we offer free consultations for all of our treatments, including Plasma BT, so contact Katie Alex today, find out if Plasma BT treatment is right for you.