AWARD WINNING MEDICAL AESTHETICS
Covering Wilmslow, Hale & Alderley Edge
For further information or to arrange your free consultation please call the clinic on 0161 327 0951

Decreased Libido & Difficulty Reaching Orgasm
Non-Surgical Aesthetics Clinic in Hale, Cheshire
Welcome to Katie Alex Aesthetics, Cheshire's most private and luxurious clinic dedicated to the treatment of women's intimate health concerns. Located in the peaceful town of Bowdon, Altrincham, Katie Alex offers her state of the art treatment plan to clients nationwide, and is one of only a handful of specialised Ultra Femme 360 practitioners in the country.
At her clinic, Katie brings her unique, client-oriented approach to intimate rejuvenation, and offers her clients a completely private, elegant treatment experience, stunning them with her high-quality results. Her mission is to improve the lives of her clients by helping to boost their confidence and make them feel their absolute best every time, using the cutting-edge, award-winning Ultra Femme 360 treatment.
Ultra Femme 360 is Katie's specialism, and she offers this treatment from her clinic to help women all over the North West, and nationwide. Ultra Femme can help improve the lives of women by giving them confidence in their bodies and improving sex lives for both them and their partners. Ultra Femme is also an excellent treatment for stress incontinence, as it helps to strengthen the muscles around the neck of the bladder, which may have been damaged by childbirth or weakened due to symptoms of the menopause. Stress incontinence can be incredibly difficult for sufferers to live with and causes many sufferers considerable emotional strain, even though it is sometimes considered taboo in mainstream society.
Katie is passionate about breaking these taboos around intimate health and women's health, and bringing awareness to the fact that incontinence, vaginal laxity and its related conditions are treatable and the cure is so simple, painless and effective.
About Katie Alex
Katie Alex is a specialist aesthetic nurse, with more than ten years of medical experience. Having worked in the NHS for many years, she opened Katie Alex Aesthetics in 2018 after seeing how many women struggled with intimate health issues, and knowing that there was a treatment available that could really make a difference to their lives – the Ultra Femme 360. She is passionate about the potential of this treatment and now uses her extensive expertise to prove that with the cutting-edge technology and techniques available today, there is a lessening need for invasive surgical procedures such as labiaplasty or vaginoplasty, which are often associated with considerable risk and lengthy recovery times.
Ultra Femme 360 is part of a new generation of intimate rejuvenation treatments, and offers incredibly effective results for a variety of intimate health issues, including stress incontinence, vaginal laxity and difficulty during intimacy.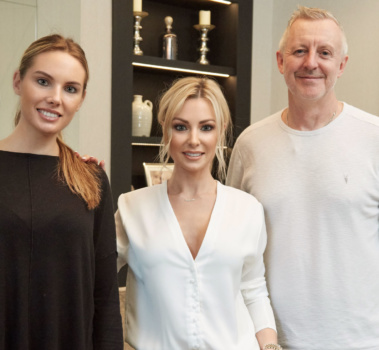 Highly trained and fully qualified in the use of Ultra Femme 360's state-of-the-art and award-winning technology, Katie Alex has become an expert in non-surgical initmate rejuvenation and prides herself on achieving results often beyond her client's expectations. Katie can treat a wide variety of conditions and symptoms, to leave her clients feeling comfortable, rejuvenated and more confident than when they walked in.
From her beautiful, private clinic in Altrincham, Katie Alex offers the Ultra Femme 360 treatment to women nationwide, helping free them from intimate health concerns, and giving thenm back control over their lives.
Katie's Treatment Philosophy
As a highly specialised clinic, Katie offers Ultra Femme 360, a cutting edge treatment in the field of intimate rejuvenation. Katie's expertise in this treatment is unrivalled, and her strong medical background means she can offer treatment courses of the highest calibre. Katie Alex also makes a point of always striving to hone her skills and regularly carries out training and development to make sure she and the clinic are always at the forefront of the field of intimate rejuvenation, and that she is an expert practitioner and passionate advocate for Ultra Femme 360 treatment.
What Makes Katie Alex Aesthetics So Special?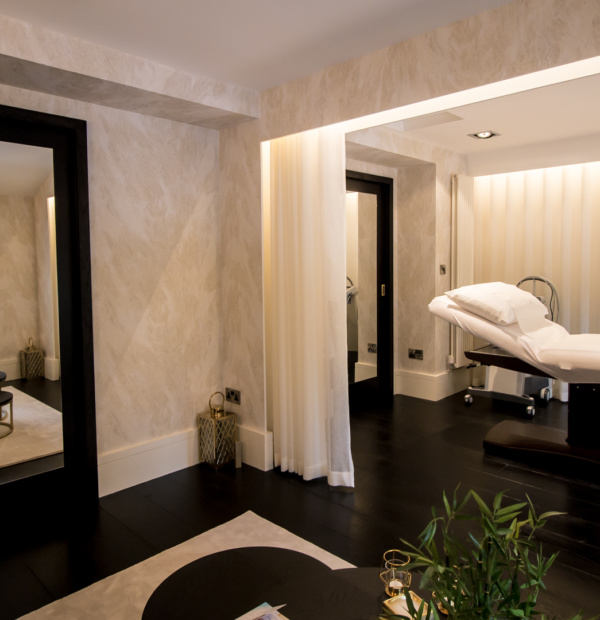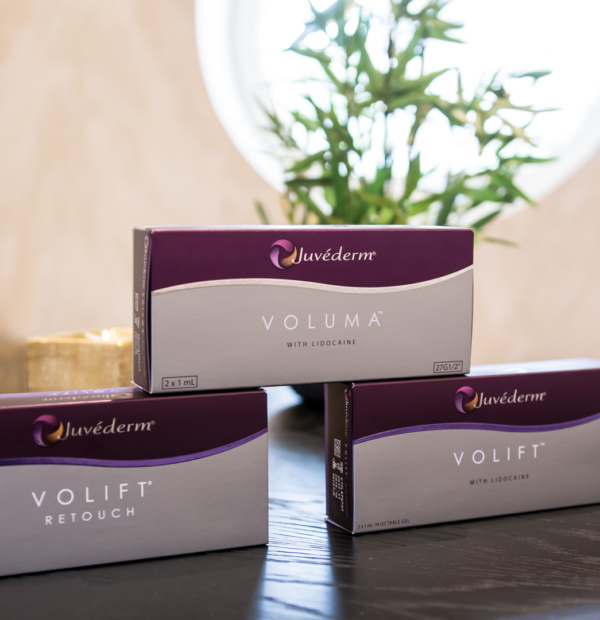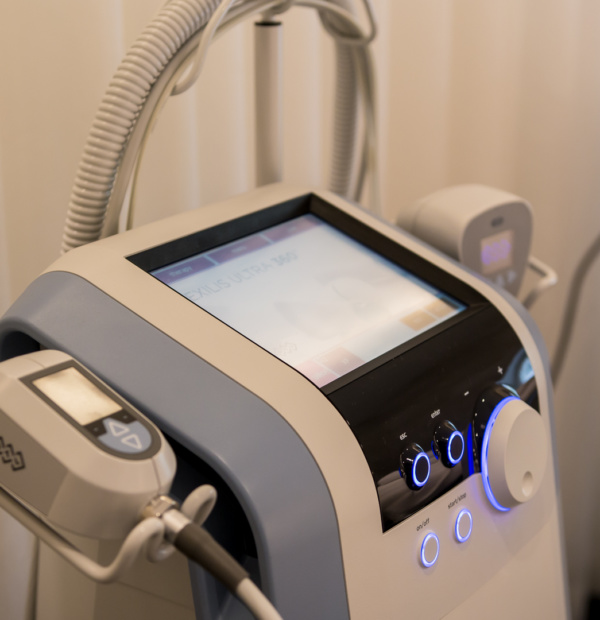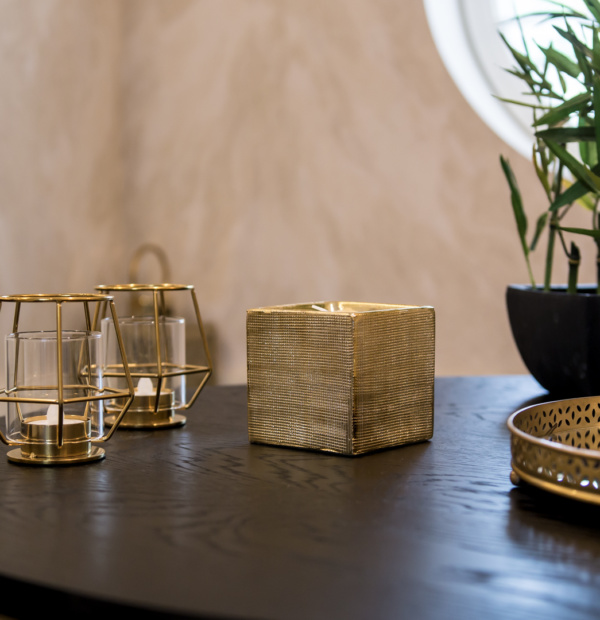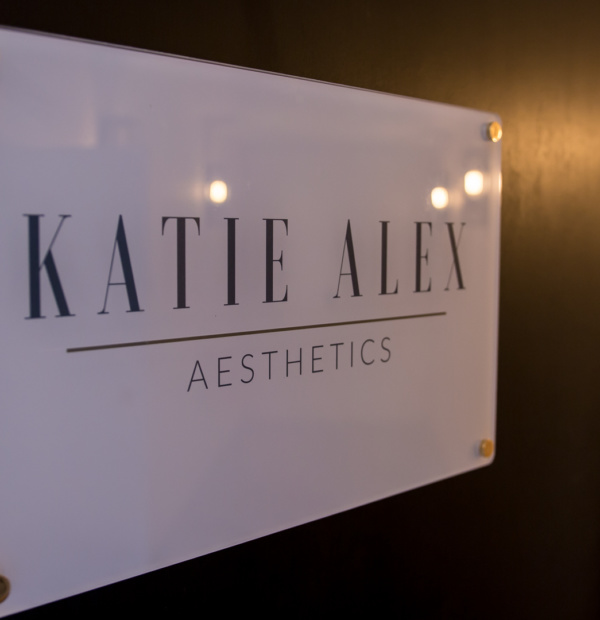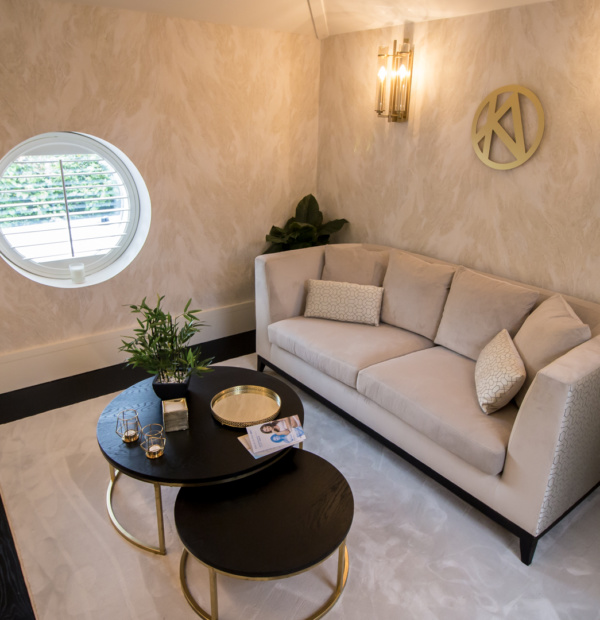 What Makes Katie Alex Aesthetics Different?
Katie has recognised the demand for change within the aesthetics industry, and is extremely proud to offer her unique and refreshing client-centred approach to aesthetic practice. In an industry that is often poorly regulated, Katie's medical experience and dedication to the safety and comfort of each and every one of her clients sets her apart from the rest.
Her highly tailored, one-to-one service means that all of her clients are her sole focus the entire time they are in the clinic, allowing her to get to know you and tailor your treatment plan to you perfectly. Katie will always take the time to understand your concerns, any conditions you suffer with, what you want to see from your treatment, and how it will make a difference to your life. She cares deeply about all of her clients and is proud to be able to use her knowledge and experience in non-surgical aesthetics to improve their everyday lives.
Whether it's helping boost your confidence; helping to treat long standing issues such as acne, incontinence or unhappiness with your body; or even helping to rekindle the spark in intimate relationships, Katie approaches every client with the same level of care, kindness and professionalism. Katie is an advocate for subtle, natural-looking results, as well as providing deeply effective non-surgical treatment options, ensuring you have a positive experience and see a real improvement in your day-to-day life after your treatment at Katie Alex Aesthetics.
Katie recognises the importance of medically led aesthetic practice, and runs her clinic with this in mind. As a fully qualified nurse with over ten years of experience, Katie uses her medical expertise every day, and also brings a strong commitment to the privacy and confidentiality of her patients as part of her medical training. As aesthetic treatments like anti-wrinkle injections and dermal fillers become increasingly commonly administered by unlicensed or poorly trained practitioners, it is more important than ever to go to a highly qualified and experienced aesthetics specialist like Katie Alex for your treatment.
Hidden away in Bowdon, Hale, far from the maddening crowd, Katie Alex Aesthetics offers patients a truly luxurious and private treatment environment. Katie understands the importance of discretion for many women when receiving aesthetic treatments, and so ensures the clinic is completely private, with secluded parking and a completely individual treatment experience.
Katie Alex is fast becoming one of Cheshire's most in-demand aesthetic practitioners, due to her dedication to her clients, her expertise in cutting edge techniques and technologies, and beautiful, private clinic.
As one of Cheshire's most exclusive aesthetics clinics, Katie Alex is highly experienced and passionate about helping every single one of her clients feel amazing about themselves. From her beautiful and secluded clinic she has been changing the lives of women across Cheshire with her variety of revolutionary treatment options and caring, personable and high-quality service.
Katie's Treatments
As a specialist clinic, Katie offers popular and cutting edge treatments in a variety of non-surgical fields. From popular anti-ageing treatments like anti-wrinkle injections and dermal fillers, to revolutionary skin tightening and intimate health procedures, and everything in between, Katie's expertise spans a variety of treatment courses. Katie makes a point of always striving to hone her skills and regularly carries out training and development to make sure she and the clinic are always at the forefront of aesthetic medicine and that she is an expert practitioner for all the treatments offered at her Cheshire clinic.

Ultra Femme 360
Ultra Femme 360 is an innovative treatment in the fields of aesthetic medicine, non-surgical treatment and women's health. A completely non-surgical, non-invasive treatment that is totally painless and takes less than half an hour, Ultra Femme 360 has been completely changing the lives of women nationwide, improving their lives and giving them freedom from a whole host of intimate health issues. 
Ultra Femme 360 is a non-surgical vaginal tightening treatment, that can help treat vaginal laxity and the symptoms of stress incontinence, as well as improving the external appearance of the vagina and labia.
As we age, the natural levels of collagen production in the body begin to slow and as we reach the menopause, drop significantly. This can cause a whole variety of issues for women, including difficulty becoming aroused and having sex, lack of lubrication during sex and symptoms of stress incontinence as the muscle tone in the pelvic floor decreases and weakeness in the muscles becomes more apparent.
Ultra Femme treatment is also perfect for postnatal women, due to the changes the body undergoes during vaginal birth. Postnatal incontinence is very common, as is laxity after vaginal birth. Ultra Femme 360 helps to improve the symptoms of postnatal incontinence and laxity by increasing collagen production and giving a boost to the tissues in the area.
The internal Ultra Femme 360 treatment uses radiofrequency waves to treat tissues in the vaginal canal by very gently heating the cells, casuing them to tighten and contract. This also stimulates the cells to produce more collagen, the substance that gives the tissues elasticity and strength, creating a tighter vaginal canal. This affects both the internal tissues of the vaginal canal and the muscles that control the opening of the bladder.
By tightening the internal tissues, Ultra Femme is an effective treatment for the symptoms of incontinence. By strengthening the tissue, the treatment gives you more control over the muscles, which helps to support the bladder and pelvic floor muscles. This improved support and control means that when the pelvic floor muscles and muscles at the neck of the bladder are put under strain – such as when you cough, sneeze, run, jump, laugh or lift heavy objects – the muscles can withstand this and prevent leaks or dribbles.
The external treatment applies the same technology to the labia and external areas. Ultra Femme treatment lifts and tightens the tissues, creating a neater appearance and reducing discomfort and insecurity about the appearance of your vagina and labia. Many women feel self conscious about the appearance of the vagina and labia, especially as the visible signs of ageing cause loss of tissue sensitivity, plumpness and volume. This insecurity can have major effects on intimate relationships and women's ability to enjoy sex. Ultra Femme 360 combats this by applying the ultrasound technology to the vagina and labia, creating an increase in collagen production and blood flow to the area, lifting and tightening the appearance of the area, and increasing sensation and sexual pleasure.
Ultra Femme 360 treatment can help improve sexual experience for both you and your partner by tightening the vagina and rejuvenating the appearance and sensation of the labia and the vaginal canal. This tightening effect improves the symptoms of vaginal laxity, many of which cause difficulty for women during sex, or make sex less enjoyable. Common symptoms associated with vaginal laxity include vaginal dryness, a loss of sensation in the vaginal canal and opening, pain or difficulty having sex (also known as dysparenuia), difficulty becoming aroused and reaching orgasm.
Ultra Femme 360 can help treat all of these and more, making it one of the most effective and ground-breaking treatments in the field of women's intimate health.
About The Clinic
Katie Alex Aesthetics is situated in quiet, leafy Altrincham, far away from the hustle and bustle of the city, but with great transport links into both central Manchester and Cheshire, including Wilmslow, Alderley Edge, Prestbury, Hale, Knutsford, Macclesfield, and the surrounding area. Altrincham makes the perfect location for Katie's private clinic, as it is well connected, but still offers the calm and peaceful taste of the country, to help make your visit enjoyable and relaxing.
A beautiful town just at the edge of Greater Manchester, Altrincham boasts a wealth of culture and comforts, including the famous Altrincham Market, bustling Stamford Quarter and relaxing Bridgewater Canal. You'll find a variety of shops, cafes, bars and restaurants to make your visit to Altrincham a relaxing and pleasant experience, whether you're from the local area, or hail from further afield.
Also tucked away in the town of Altrincham, you'll find Katie Alex Aesthetics' private clinic. With discreet parking and a completely exclusive treatment experience, a treatment at Katie Alex Aesthetics is always luxurious, safe and comfortable.
Katie's clinic doesn't have a waiting room, as she only ever treats one client at a time. This means that her complete focus can be on you and your treatment experience throughout your time at the clinic, helping to get you perfect, natural looking and beautiful results.
So, if you're interested in learning more about Katie Alex Aesthetics, Katie's unique client centric approach, her private clinic, or any of the treatments offered at Katie Alex Aesthetics, read more on our blog or contact Katie on 0161 989 1211 to arrange a free consultation.