Vaginal Laxity
Vaginal laxity is a condition that occurs when the vaginal tissues are weakened or damaged, most commonly by vaginal childbirth or the menopause. The symptoms of vaginal laxity include a feeling of 'looseness' in the vagina, which can also lead to decreased pleasure for both partners during sex. A variety of other symptoms stem from vaginal laxity, including vaginal dryness and lack of lubrication, which may also make sex uncomfortable or even painful.
 
Vaginal laxity is a condition that is incredibly under-researched, and this aspect of women's health has been ignored for many years. As more women become confident to share their stories, the full impact of conditions like vaginal laxity is beginning to be understood, but we still have a long way to go. 81% of Obstetricians and Gynecologists report that vaginal laxity often goes unreported by their patients, and is therefore left untreated. As a result, this can greatly affect women's sexual experience, as well as their general health and well-being. Katie Alex is passionate about destigmatising these aspects of women's health and intimate health. Many of her patients are truly amazed by the incredible results of Ultra Femme treatment and the incredible impact it has had on their sex lives, self-confidence and overall well being.

Ultra Femme 360 can help to improve vaginal laxity and tighten the vagina by gently heating the cells within the vaginal canal. This kickstarts the body's natural tissue regeneration processes, which creates more collagen in the area. Collagen is the protein within tissues that helps to give it volume, plumpness and elasticity, creating stronger, healthier tissue overall. This leads to a tighter vaginal canal and increased sensation during sex for both partners, as well as a decrease in symptoms of stress incontinence, which commonly occur alongside symptoms of vaginal laxity.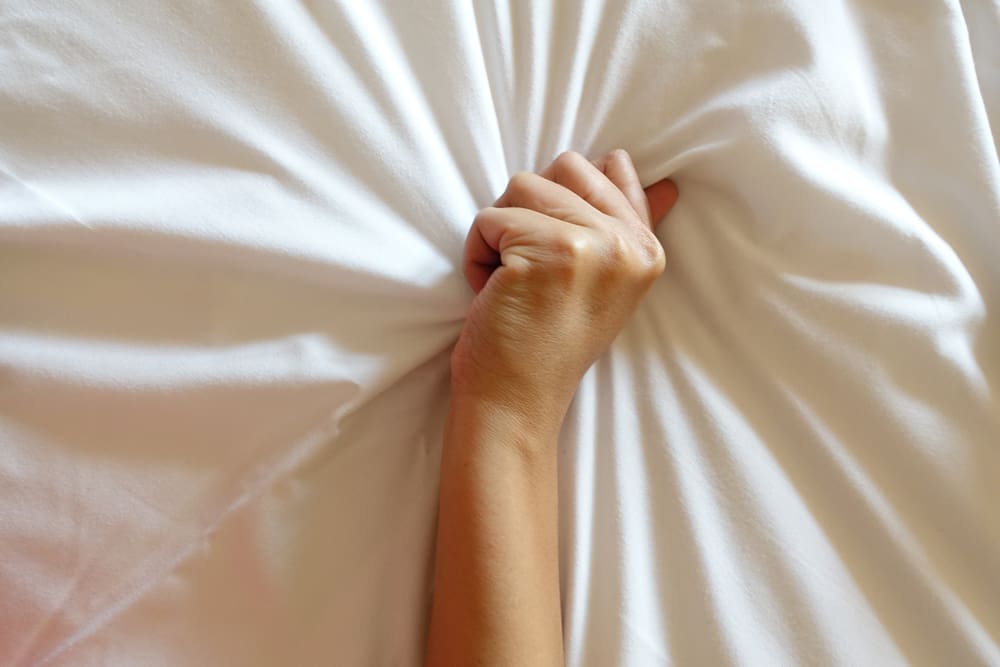 What is Ultra Femme 360 and How Can it Help to Treat Symptoms of Vaginal Laxity?
Ultra Femme 360 is an incredible treatment that uses radiofrequency to improve muscle tone and deliver exceptional results, without any need for surgical intervention.
After applying a gel to the skin surrounding the vagina, the disposable tip of the Ultra Femme device is gently inserted into the vagina. The internal treatment involves gently moving the device back and forth inside the vaginal canal. Radiofrequency (RF) waves are emitted as the tip of the device is moved, and these waves penetrate the cells and tissues in the vaginal wall. By doing so, the cells in the area are gently heated, which induces collagen production, thereby strengthening the vaginal muscles, tightening the opening of the vaginal canal, and precisely targeting symptoms of vaginal laxity.
The radiofrequency energy is applied in pulses to the labia and clitoris during the external part of the procedure to refresh, plump and enhance the appearance of the treatment area. Neither the internal nor external procedures cause pain to the skin or internal tissues. The most common feedback we hear from women about the Ultra Femme treatment process is a pleasant warming sensation that some patients compare to a hot stone massage. The Ultra Femme treatment process usually takes around 30 minutes total, for internal and external treatments.
Patients can choose to receive both internal and external treatments in separate sessions, but most choose to do both at the same time, making Ultra Femme one of the most efficient, comfortable and effective ways to rejuvenate the intimate area. Ultra Femme's unique wand design also creates an exceptionally quick treatment process, with the internal treatment lasting around 8 minutes, and the external treatment lasting around 4 minutes.
Ultra Femme treatment is carried out over a course of 3 sessions, spaced from 10-14 days apart. After your first treatment, you'll be able to instantly see and feel the results, but these results will actually continue to improve over time, both between sessions and after your final session. As the collagen rebuilding process continues, you'll continue to see improvements, and optimum treatment results are usually seen around 4-12 weeks after your final session!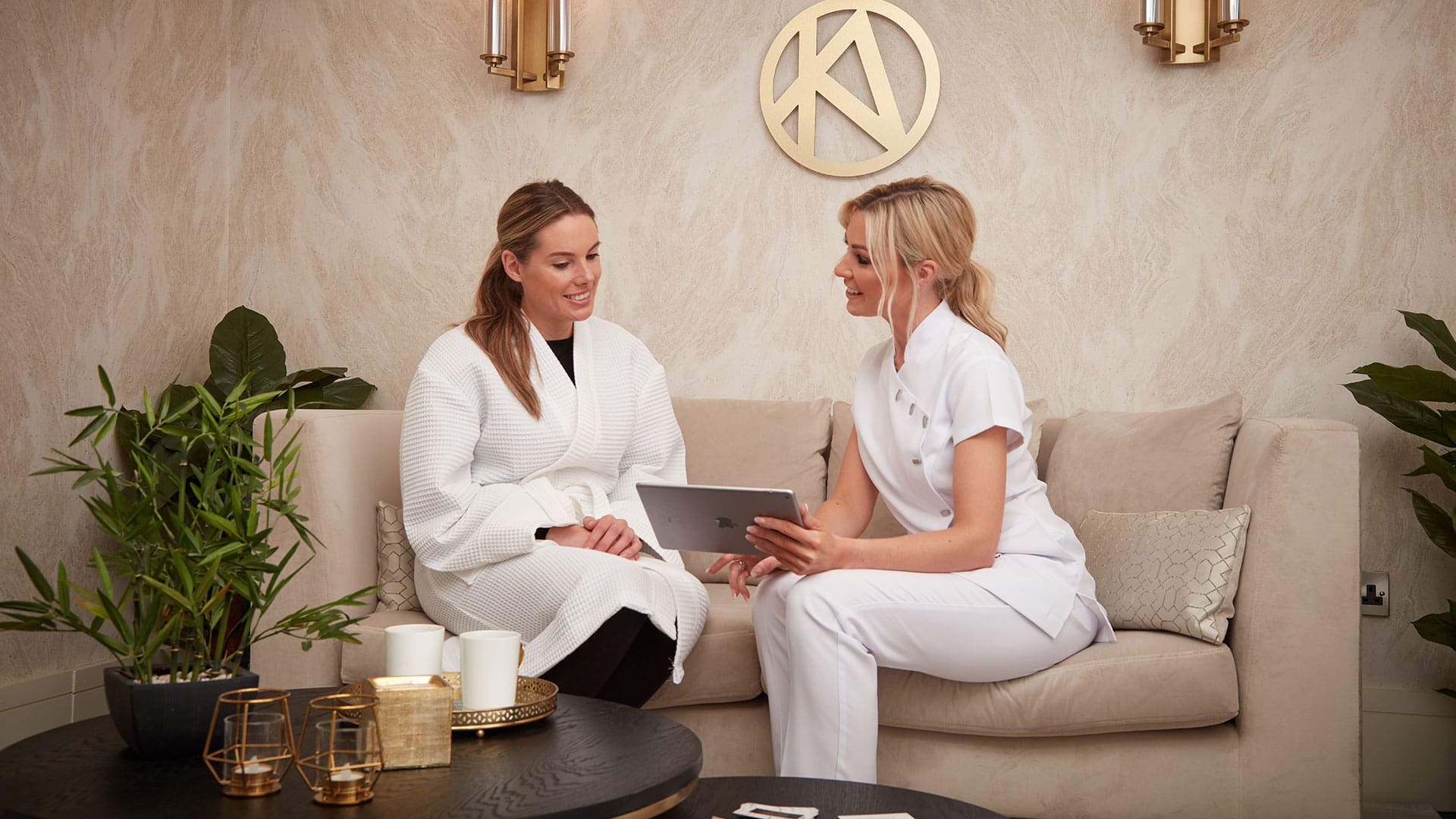 Ultra Femme 360 Treatment with Katie Alex
The Ultra Femme 360 treatment is a revolutionary and non-surgical treatment using natural rejuvenation processes to treat symptoms such as laxity of the vagina, as well as secondary symptoms like loss of sensation in the labia and clitoris, and decreased blood flow to these areas.  Katie will give you a detailed telephone consultation prior to any treatment, in which she will assess your symptoms and how they are impacting your life, as well as how Ultra Femme 360 can help you. As part of the Ultra Femme treatment, we will also review your medical history and any contraindications. In order to proceed with Ultra Femme, you must comply with a few criteria, which Katie will discuss with you in your consultation:
Free from vaginal infections

No copper coil in situ

No evidence of vaginal prolapse

No history of cancer in the past 5 years

No history of heart problems

No metal implants in the abdomen or mid-body 

No pacemaker

Not currently menstruating

Not pregnant or breastfeeding

Up to date negative smear tests
Once your first treatment session has been booked in, you'll be welcomed to Katie's beautiful and tranquil clinic in the heart of leafy Altrincham. Katie is passionate about creating a truly individual, one-to-one experience for every client, so there will never be any client crossover, and your visit to the clinic will always feel very private. The treatment itself is incredibly quick, and takes less than half an hour for both internal and external treatments. After your first treatment, you'll be booked in for your second session, and after the second session, you'll be booked in for your third and final Ultra Femme treatment! Katie will help you to schedule your appointments around your menstrual cycle, so that you aren't on your period for any of your three treatment sessions.
To find out more about how Ultra Femme 360 can help you, or to learn more about vaginal laxity and what may be causing it, please don't hesitate to get in touch with Katie Alex on 0161 327 1734, or by using the form on our website.