Decreased Libido & Difficulty Reaching Orgasm
Often occurring as a secondary symptom of vaginal laxity, a decreased libido can put a real strain on a relationship and create a variety of difficulties for many women. Difficulty becoming aroused and/or reaching orgasm can be a source of difficulty for many women, not just in your relationships with others, but also when it comes to your relationship with yourself. Katie Alex is passionate about women's health and understanding the effects that intimate health conditions can have on our overall well being.
Why Might You Be Experiencing Low Libido?
Libido is often decreased due to a lack of sensation during sex, caused by vaginal laxity and the combination of several other symptoms, including vaginal dryness and discomfort, pain during sex, lack of sensitivity in the vaginal opening and clitoris and discomfort with the appearance of the area, including the labia, which may make many women feel self-conscious. However, these symptoms are usually actually symptoms of a larger issue, and don't happen for no reason! The most common reasons for low libido among Katie Alex's clients are due to physical and hormonal changes triggered by childbirth or menopause.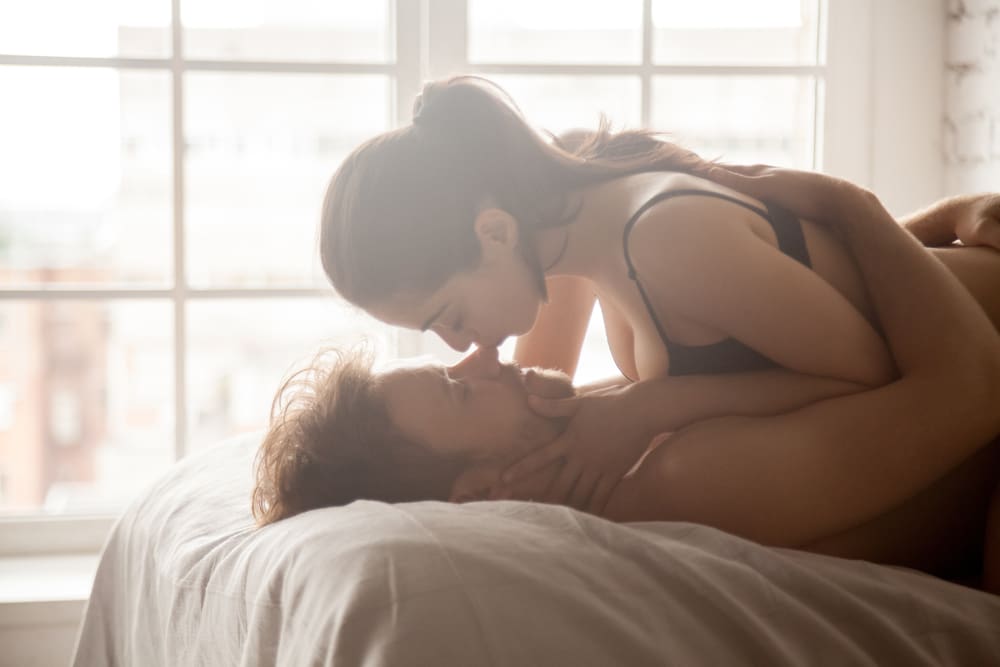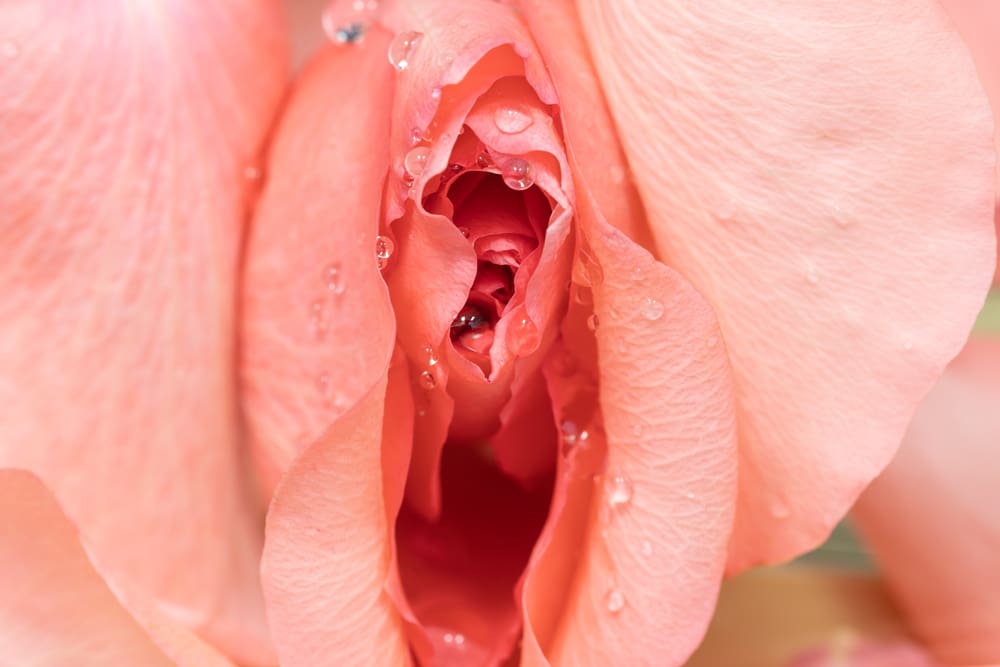 Low Libido After Menopause
Like childbirth, there are a huge number of changes the mind and body goes through during and after menopause. Many of these changes are due to significant changes in your hormone levels (often a decrease in oestrogen is responsible), which don't just affect your normal bodily functions, but also your brain, bones, muscles and other tissues. It is very common for women to experience changes in their genitourinary system during menopause – this is the part of the body that deals with the pelvic organs, including the bladder and vaginal canal. This results in the appearance of symptoms like stress incontinence but also affects the sensitivity and tone of the muscles and tissues in this area, and can contribute to less pleasurable sex and a lower libido.
Ultra Femme 360 is perfect for those suffering from decreased libido as it can be used both internally and externally. The internal treatment helps to increase the strength and sensitivity of vaginal tissues and increase blood flow to the area, while the external treatment helps to lift, plump and tighten the tissues of the labia majora, creating a beautiful, lifted and neat appearance to the external areas, while also improving sensitivity. With Ultra Femme 360, you can see a huge difference in the look and feel of the vagina and vaginal tissues. By increasing blood flow and the rate of tissue rejuvenation, we can boost your confidence and help you get your sex life back.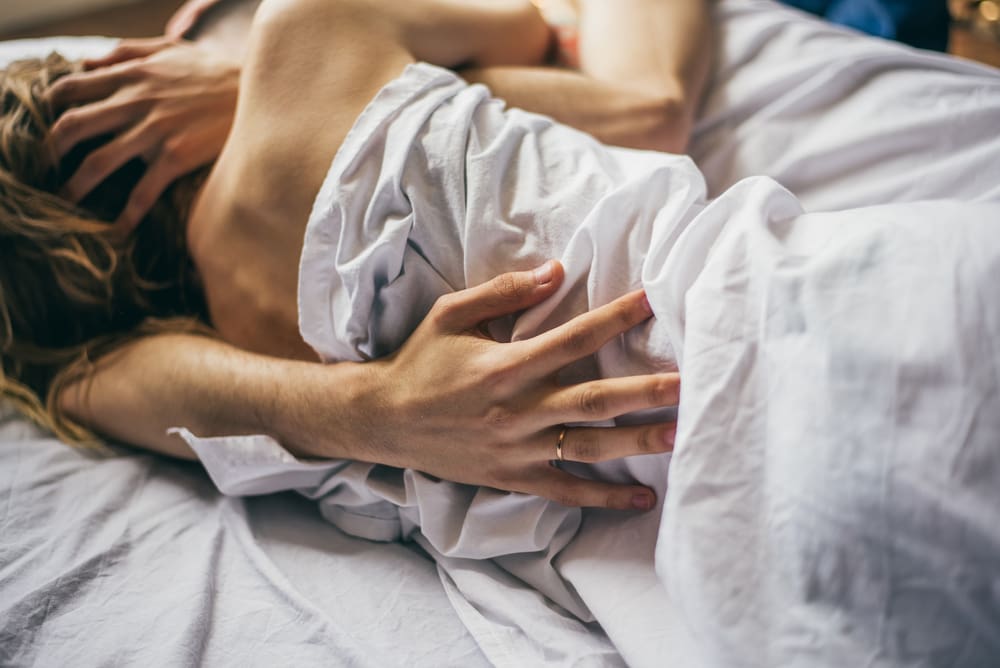 What is Ultra Femme 360 and How Does it Work?
Ultra Femme 360 is a revolutionary, entirely non-surgical treatment option that kickstarts the body's own natural rejuvenation processes to help improve symptoms such as vaginal laxity, loss of sensation, lowered blood flow to the clitoris and labia, and vaginal dryness.  Before any treatment, you'll have an in-depth telephone consultation with Katie, where she'll discuss your symptoms, the effect they have on your life, what it is you hope to gain from treatment and how Ultra Femme 360 can help you. We'll also go through your medical history and any contraindications, to ensure that Ultra Femme treatment is safe for you. While Ultra Femme is safe for the majority of women, there are a few criteria you must meet in order to go ahead with the treatment:
No copper coil in situ

No history of heart problems

No pacemaker

Up to date negative smear tests

No history of cancer in the past 5 years

No metal implants in the abdomen or mid-body

Free from vaginal infections

No evidence of vaginal prolapse

Not pregnant or breastfeeding

Not currently menstruating
On the day of treatment, you'll be welcomed to Katie's beautiful and peaceful clinic in Altrincham. Katie is passionate about creating a truly individual and one-on-one experience for her clients, so there is never any client crossover and your visit to the clinic will be totally private. The treatment itself is incredibly quick, and takes less than half an hour, so you can even be in and out on your lunch break!
During treatment, a gel is applied to the skin around the vagina, and a disposable tip on the Ultra Femme device is inserted gently into the vagina. As part of the internal treatment, the device will be moved gently back and forth within the vaginal. As it does so, the tip of the device emits radiofrequency waves that penetrate deep into the vaginal tissue. As a result, the cells in the area are gently heated, which causes collagen to be produced, thereby strengthening the vaginal muscles, tightening the opening of the vaginal canal, and enhancing overall vaginal health.
Patients can have both the internal and external treatments in separate sessions, but most choose to have them together. Ultra Femme 360 can treat both internal and external areas in the same session, making it one of the most comprehensive intimate rejuvenation treatments available today. We are also able to reduce the time it takes to treat externally to less than five minutes and to treat internally in eight minutes because of Ultra Femme's unique 360-degree design.
In the external part of the procedure, radiofrequency energy is applied in pulses as the handpiece is moved across the area to plump and tighten it. This enhances the appearance of the external areas, such as the labia. The internal and external procedures are painless and do not irritate the skin, only providing a pleasant warming sensation that some patients compare to a hot stone massage. Typically, both internal and external areas are treated within 30 minutes.
Results can be seen and felt immediately post-treatment, though they will continue to improve throughout your treatment plan and afterwards as well. Collagen continues to rebuild for four to twelve weeks after your final treatment, so you can expect results to improve over the weeks and months after your third and final treatment.
To find out more about how Ultra Femme 360 can help you get your sex life and your confidence back, please don't hesitate to get in touch with Katie Alex on 0161 327 1734, or by using the form on our website.