If you've noticed that as you age, the way your vagina looks and feels seems to be changing, then you're not alone. With an increasing number of women speaking out about their intimate health recently, as well as the effect it can have on their sexual health, general health and well being, we thought there was no time like the present to discuss one of our most sought-after treatments – the Ultra Femme 360.
Why Do Our Vaginas Change As We Age?
Like all skin on the face and body, the tissue located in the vagina is strengthened by collagen and elastin that are produced within the skin. However, as we age, the amount of collagen we produce naturally decreases, as does the rate at which collagen regenerates in the body, causing sagging and laxity in both internal and external areas.
The Effects Of Childbirth On The Vagina
Understandably, childbirth also has a significant effect on many women's intimate health, changing the sensitivity, tightness and appearance of the vagina. While most women will regain vaginal tightness within around 6 months of giving birth, if they've had multiple vaginal births, had children later in life or faced complications during childbirth, their chances of suffering from long-term vaginal laxity increases.
Both ageing and childbirth can lead to vaginal laxity (looseness), dryness and in some cases exacerbates the symptoms of stress incontinence. These symptoms can be a real knock to your self-esteem, and might be preventing you from having the quality of life that you want.
The treatment often recommended for stress incontinence is pelvic floor exercises such as Kegel exercises. Building strength in the pelvic floor helps to support the bladder and can be very effective. However, these exercises don't take into account the part loss of vaginal elasticity plays in managing incontinence.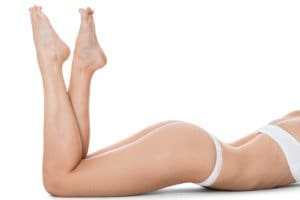 The Effect On Relationships
Many women are also unhappy about the appearance of their vagina and labia, which can lead to a reduced sex drive, insecurity and unhappiness, which may cause strain on their relationships.
Until very recently, the only solution to these issues were vaginoplasty and labiaplasty, which are invasive and uncomfortable treatments, with considerable downtime, and can take months to fully heal. They are also very expensive procedures with a considerable number of associated risks, including infection, scarring and a loss in sensitivity.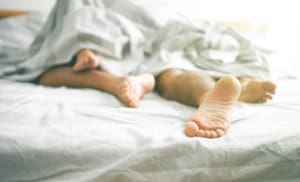 At Katie Alex Aesthetics, we have the solution. The Ultra Femme 360 treatment from BTL is a revolutionary treatment used to combat the effects that aging and childbirth have on the vaginal canal, as well as working to improve the appearance of the inner and outer labia.
Ultra Femme 360 uses radiofrequency to gently heat the vaginal tissue, increasing blood flow and stimulating the body's natural regeneration processes including inducing increased collagen production, as well as lifting and tightening of the tissue in the area. Ultra Femme 360 can be used internally to treat vaginal laxity and stress incontinence, or externally to tighten and improve the appearance of the labia. The process is quick and painless, with most treatments taking less than half an hour for both internal and external treatment. Some women report feeling a pleasurable warmth, but we assure you that there is no pain or discomfort felt during an Ultra Femme 360 procedure. At Katie Alex, we usually recommend a course of four Ultra Femme 360 treatments, but results can usually be felt after the first treatment.
Katie Alex, dubbed the 'Cheshire Fairy Godmother', is an experienced and qualified aesthetic nurse, leading her clinic in the leafy suburb of Altrincham. Katie is using the revolutionary and award-winning Ultra Femme 360 technology to improve the lives of women across the North West. From a reduction in incontinence to a better and more fulfilling sex life, contact Katie Alex and see what Ultra Femme 360 can do for you.