The word 'plasma' might not make you think of skin treatments straight away, but today it is a revolutionary skin treatment that is being used with great success in the aesthetics industry. Plasma, known as the fourth state of matter, can be used to boost collagen production in the epidermis; tighten skin, reducing the appearance of fine lines and wrinkles and even treat acne and pigmentation on the surface of the skin. All this and more, using Plasma BT, the revolutionary skin treatment available at Katie Alex Aesthetics.
Plasma BT Is available in two separate treatment forms: Plasma Surgical and Plasma Shower.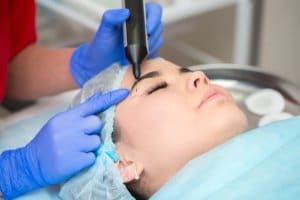 Plasma Surgical
Designed to help combat the signs of ageing by precisely targeting plasma to specific areas of the skin, plasma surgical is a safe, non invasive form of anti-ageing treatment. It uses a small, needle like device, creating a tiny arc of plasma that makes contact with the skin (so the needle never actually touches or penetrates the skin, reducing the risk of infection), causing the fibroblasts and fibres in the skin to contract and tighten, tightening the skin and reducing the appearance of fine lines and wrinkles, as well as the appearance of scarring, broken blood vessels and skin tags. The plasma arc also sterilises and cauterises as it penetrates the skin, speeding up the healing process and reducing the risk of infection.
Plasma surgical is also a fantastic, non-surgical alternative to blepharoplasty (eyelid surgery). It effectively treats the appearance of hooded eyelids, crow's feet, and eye bags without the risks and complications commonly associated with surgical blepharoplasty.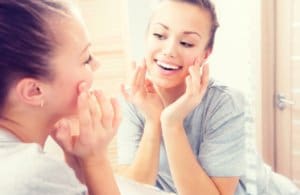 Plasma Shower
Plasma shower is a less targeted, gentler application of plasma, and can be used to remove the bacteria on the surface of the skin, and increases how effectively the skin can absorb other products like serums, oils and moisturisers. It can be used as an alternative to needle-free mesotherapy treatments and helps to treat the appearance of active acne, as well as brightening and cleansing the skin over time.
If you want to find out more about Plasma BT or any of the other non-surgical treatments offered at Katie Alex Aesthetics, or want to book your free consultation, contact the clinic on 0161 327 1734 today.